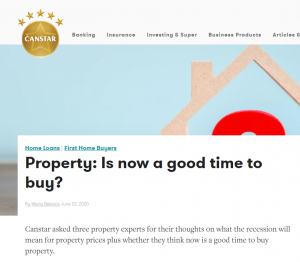 Is now a good time to buy?
I strongly believe that you should not try and time the market rather buy the typical property in the best area you can afford when you can afford it. However as it is June 2020 things are a little different now and to understand where to buy we need to consider what the future of our property market may look like in the next year or so.
Recently I was asked to share my thoughts with the readers of Canstar, here is that article, click here to access.